Our small, but constantly growing list of watch related sites which we believe will be useful and interesting for every watch enthusiast.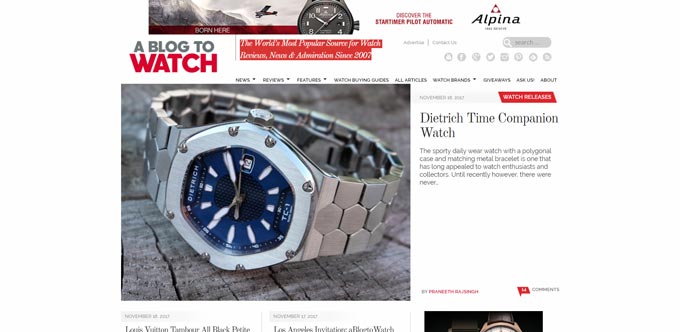 Probably the most popular watch blog… although calling the site a "blog" is an utter underestimation. They claim to be "The World's Most Popular Source for Watch Reviews, News & Admiration Since 2007" and, well, that claim is true to the last word.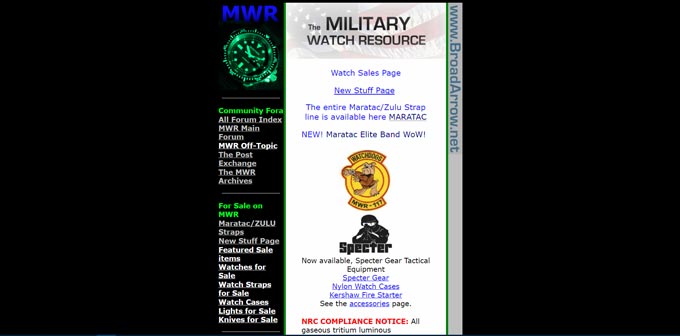 Everything related to military style watches. The Military Watch Resource's database is far from the encyclopedic proportions of watchbase.com's one but it is really focused on military watches and in this regard it outmatches every other resource.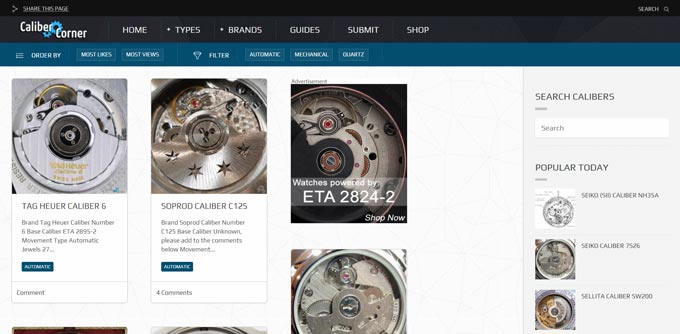 THE ultimate source of everything related to watch movements. Caliber Corner is a project run by KeepTheTime.com (another great watch resource site) and, apart of the valuable information offers handy Q&A and guides. Don't forget to visit their YouTube channel for even more watch extravaganza.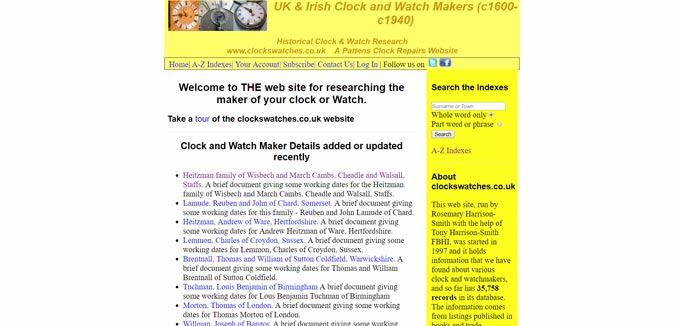 Directory with over 35,000 records, a result of two decades of historic clock and watchmaker research, specialized in UK and Irish clock and watchmakers. You need to register (for a small fee) before you can access the data.
Tons of information about pocket watches, although somewhat limited to historic American pocket watch brands.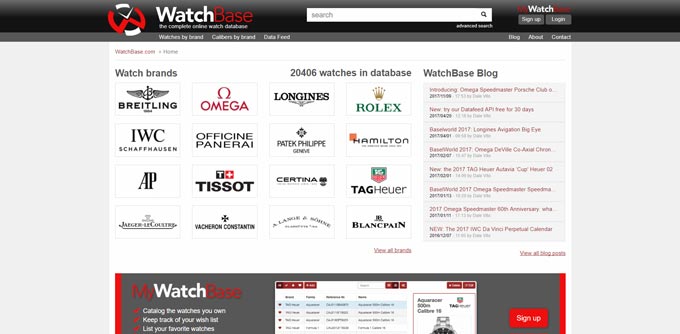 Watchbase lists enormous number (over 20,000, to be more precise) of watch brands and models, and gives detailed information about the almost everything related to each model.
Watch repair and restoration services, specializing in pocket watch repair, Rolex repair, Patek Philippe watch repair, and the restoration and repair of other fine watches. Check out their gallery – the things they can do with your old watch are amazing.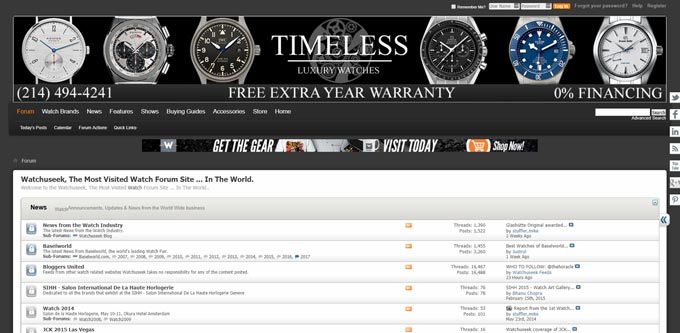 Watch You Seek (watchuseek.com) is probably the most popular watch forum site. The site has more than 5 million (actually close to 6 million) monthly visits and the number of forum posts is getting close to staggering 13M mark, which makes the site an inexhaustible source of information about everything related to watches.
Apart from forums, Watch You Seek is also a great source of watch news, buying guides, tips and advises for watch enthusiasts and various watch related articles and reviews.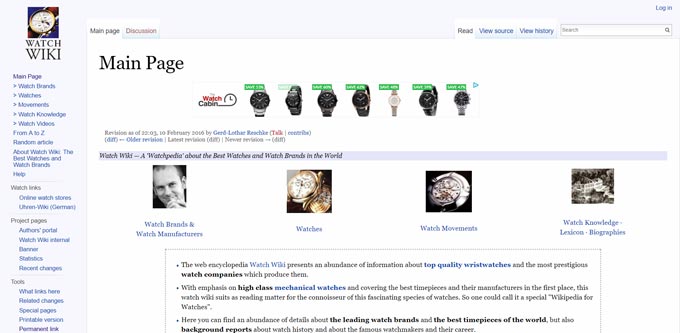 Yes, this is the wikipedia of watches. Hands down, the most complete wrist watch resource you can find online. If they have no article on certain subject, they will surely have a link to one.